October 6, 2017 | Wine | Paolo Cressi
Barolo, Barbaresco & Roero
Italy is the country with the highest bio-diversity in the world, due to its unique and peculiar environment, geology, climate and location. Its wine grapes do not fall short of this very fact. Over 1,300 native varietals are found in Italy alone. In the vast realm of wine varietals, there is a set of grapes, both white and red, that are largely considered by the trade as being "noble".
What exactly is a "noble varietal"? A grape variety with the intrinsic capability of producing wines that are complex, deeply flavored, intense, structured, with great aging potentials over other varietals and the capability to seduce and attract wine lovers worldwide. Syrah, Cabernet Sauvignon, Merlot, Tempranillo, Pinot Noir, Aglianico, Sangiovese, Chardonnay, Sauvignon Blanc, Vermentino are just a handful that fit this category. Nebbiolo...is often said to lead it.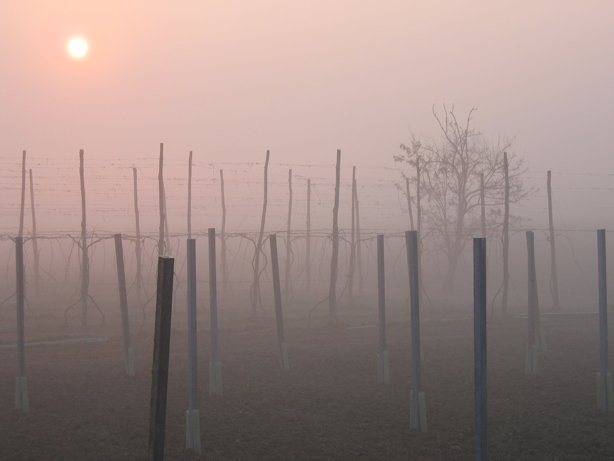 Nebbiolo has a set of characteristics given to it by Mother Nature that makes it a perfect candidate for great red wines. These characteristics include a thick skin, late ripening, a sensitive predisposition to terroir (environment) and a richness of elements. Although poor in color, which is found in the skin of grapes, the thick skin of Nebbiolo allows this varietal to pack its wines with the other substance we extract from the skins of grapes...TANNIN...and tannin is indeed a driving force behind Nebbiolo based wines.
These tannins provide power, structure and protection against the perils of time, allowing the wines to age for long amounts of time, decades, as well as pack a serious punch in the palate and stand up to demanding food.
This varietal's name derives from the Italian word "nebbia", which means "fog", due to the fact it is often harvested late in the season, when the first fogs of fall roll into its native region.
Often harvested in October and at times November, this very long growing period is the main factor that allows this grape to absorb the stimuli of nature and develop complex flavors, aromas and taste. Nebbiolo are never "simple or shallow wines". From rhubarb to violets, tar, earth and bright maraschino cherries & tangerine, notes of cola, tea leaf and licorice are just a mere few of the aromatics given to us by this king of noble grapes.
Nebbiolo, similar to Pinot Noir, has a heightened sensitivity to the micro changes and variations in the environment. The same grape planted in two adjacent hills, or on one side of the road to the other, can give very different results. This creates a mosaic of endless possibilities for flavor and makes Nebbiolo a prime candidate for the expression of the different personalities nature can possess. Never boring or predictable, with Nebbiolo you are always in for some degree of positive surprise.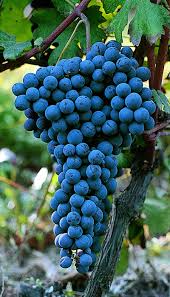 Nebbiolo grape is famous for unadaptability to being planted in environments that it does not perceive as "familiar". Plenty of attempts have been made to replant Nebbiolo in North America, Asia and other parts of Europe...with often poor results. Proven by etymological research, historical accounts, DNA analysis and archeological research, the region of Piemonte is the headquarters and epicenter of this king of grapes. Specifically, 3 wine appellations can be highlighted as producing what are largely considered to be the best expressions of this varietal : Barolo, Barbaresco & Roero.
Barolo can be produced only in 11 villages (communes) but nearly 87% of the production comes from these five, which are the most important:
• Barolo (gives the name to the appellation)
• Castiglione Falletto
• La Morra
• Monforte d'Alba
• Serralunga d'Alba
Barolo definition depends on its various villages, but also vineyards which have been given 'cru' status as mentioned.
1.With the term "cru" or "single vineyard" we are referring to a specific, delineated, small patch of land that has been identified as having peculiar charatceristics for the production of grapes for wine and that bears the traditional name.
2. If a Barolo DOCG is made from 2 or more single vineyards it cannot carry a "cru" name on the label and is relegated to straight forward "Barolo".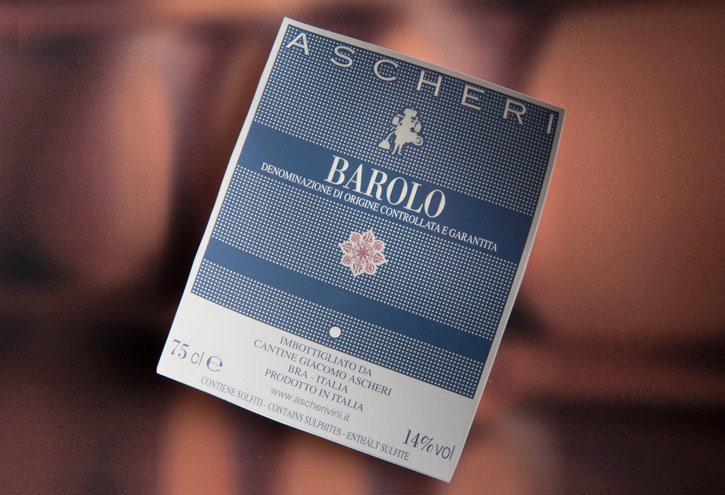 BARBARESCO DOCG is the 2nd most famous and celebrated wine appellation made 100% from the Nebbiolo varietal. If Barolo is the "King", Barbaresco can be seen as the "Queen." Also made from compulsory 100% Nebbiolo, it shares with Barolo the cult status as one of the finest wines in the world. This aristocratic red was awarded its DOCG classification in 1980. Its vineyards are situated in the Langhe, on the right hand side of the Tanaro River and extending in the area northeast of Alba.
Barbaresco has a lot of similarities with its neighbor Barolo, but the majorly Tortonian (sandier) soils help fashion distinctly different wines.
Generally less tannic, Barbaresco tends to be more elegant and approachable in its youth.
The Barbaresco DOCG regulation stipulates wines have minimum alcohol content of 12.5% and 26 months minimum aging of which 18 must be spent in wood. 50 months minimum for the Riserva labels. Being an even smaller zone then Barolo, producers in the region produce little more than 200,000 cases annually.
The soils in the Barbaresco zone are more uniform across the region which tends to produce a more consistent profile with the wines then can be achieved across the widely different areas of Barolo. This does not mean that there are no CRUs in Barbaresco, but rather that the differences are felt at a lower impact.
Grown on younger, sandier soils with less clay (Tortonian), these wines result in a more 'feminine' and lighter character than its masculine counterparts of Barolo, requiring less age and maturation for optimum enjoyment.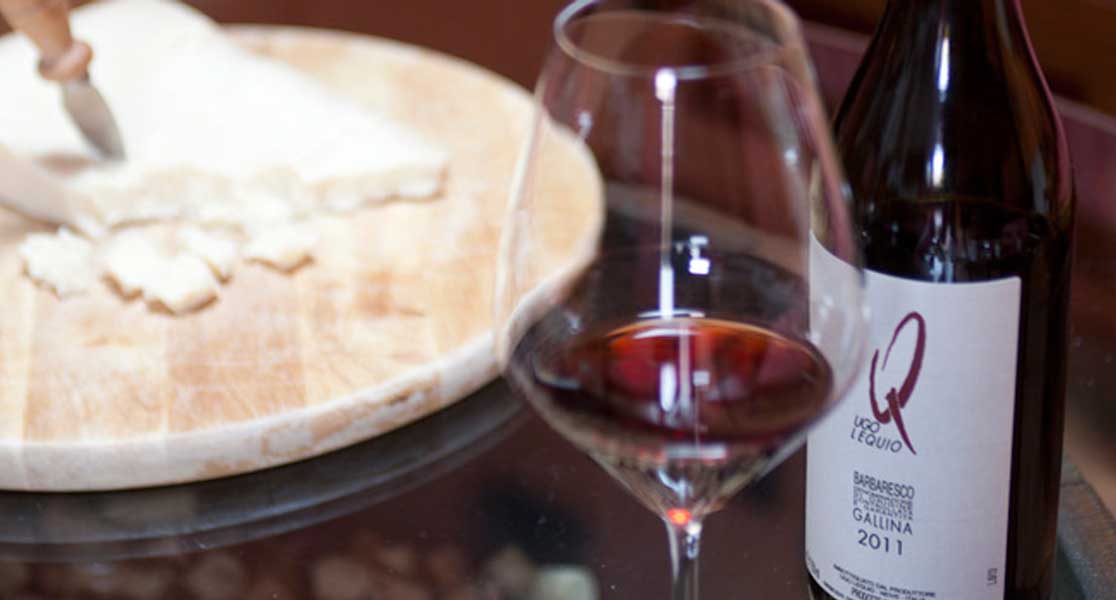 Barbaresco is characterized by its rich, spicy flavors and perfumed sweetness and is generally considered more elegant and refined than its counterpart, which is a more robust and longer-lived red.
Thirdly, we find the ROERO DOCG appellation. Across the river Tanaro from both the Barolo and Barbaresco appellations the area of Roero has been an up & coming focus for the production of great quality Nebbiolo wines. Far more famous for the whites produced here from the Arneis grape variety, the reds have had little attention so far but revel immense potential to become celebrated reds.
Roero is a hilly area situated in the north easternmost part of the province of Cuneo, on the other side of the Tanaro river from Barolo and Barbaresco. It owes its name to an ancient feudal family that ruled the district. The limestone rich and ocean sediment soils of the Roero hills yield an intense and elegant red wine that differs from most great Piedmontese wines in that it quickly attains good balance, while the others require aging.
Moreover, it possesses a minerality the other wines in the Langhe lack. Indeed, this minerality in the terroir makes it far more suitable for white wines than the area across the river where we find the famous reds.
The main characterizing factor of this appellation is the higher concentrations of 'limestone' and the presence of 'marine sediments'. This adds a mineral character to the wines not found on the other side of the river and indeed provides the best expressions of the white Arneis, somewhat more bland in the Southern bank.
3 wines that are considered amongst the most peculiar, qualitative and "noble" in the world and all driven by the intrinsic peculiarities of perhaps the most noble grape on Earth, called "prunus spinosa" (the wild prune) by the ancient Roman author and naturalist, Pliny the elder, with an origin as mysterious and intruiging as the very wines it produces...a grape that he himself wrote, "feeds on fog".
Comments
DinaHaines
@ Nov 2, 2017 at 11:00 PM
This is a great blog. This writing style is good.I think you have good writing skills allow you to communicate your message with clarity and ease to a far larger audience than through face-to-face or telephone conversations.Thanks for sharing.
Ishita
@ Jul 1, 2018 at 12:14 AM
That was indeed an interesting read. Glad that I came across your blog.
friendshipday
@ Jul 11, 2018 at 2:19 AM
Celebrating friendship day.
Online Exam Help
@ Jul 21, 2018 at 2:03 AM
By Visiting This Site I Found Cool Stuff Here Keep It Up.
Online DataBase Homework Expert
@ Jul 21, 2018 at 4:24 AM
Pretty Helpful Material, Much Thanks For This Article
oyiekhuwopiq
@ Aug 26, 2018 at 4:24 PM
[url=http://doxycycline-cheapbuy.site/]doxycycline-cheapbuy.site.ankor[/url] onlinebuycytotec.site.ankor
omoboku
@ Aug 26, 2018 at 4:39 PM
[url=http://doxycycline-cheapbuy.site/]doxycycline-cheapbuy.site.ankor[/url] onlinebuycytotec.site.ankor
asujequfi
@ Aug 26, 2018 at 4:43 PM
[url=http://doxycycline-cheapbuy.site/]doxycycline-cheapbuy.site.ankor[/url] onlinebuycytotec.site.ankor
eejyukaqufu
@ Aug 26, 2018 at 4:59 PM
[url=http://doxycycline-cheapbuy.site/]doxycycline-cheapbuy.site.ankor[/url] onlinebuycytotec.site.ankor
awasfokik
@ Aug 26, 2018 at 5:08 PM
[url=http://doxycycline-cheapbuy.site/]doxycycline-cheapbuy.site.ankor[/url] onlinebuycytotec.site.ankor
orumofaragis
@ Aug 26, 2018 at 5:39 PM
[url=http://doxycycline-cheapbuy.site/]doxycycline-cheapbuy.site.ankor[/url] onlinebuycytotec.site.ankor
oheqihudo
@ Aug 26, 2018 at 5:40 PM
[url=http://doxycycline-cheapbuy.site/]doxycycline-cheapbuy.site.ankor[/url] onlinebuycytotec.site.ankor
ekuzuave
@ Aug 26, 2018 at 6:02 PM
[url=http://doxycycline-cheapbuy.site/]doxycycline-cheapbuy.site.ankor[/url] onlinebuycytotec.site.ankor