Bio Vio Aimone Vermentino 2014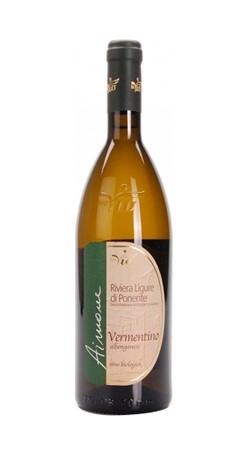 Bio Vio is an unspoken legend in the small, impressive and magical Northern seaside region of Liguria. A land often struck by landslides, low yields, missed vintages and tough labor. Liguria is a Sommelier favorite and one of Italy's best kept secrets. Overall the region has very low production volumes, due to the extremely steep and impossible terrain. Everything is done by hand, everything is extremely old-school farming. The family run winery of Bio Vio is located in the town of Albenga, known as the "jewel wine village" of this region and producing the best quality grapes. Among the first if not the first to produce wine here through biological organic agriculture (hence the name), Aimone Giobatta Vio tends to the 30+ year old vines and minimal intervention winemaking with the help of his 2 daughters. The winery produces the 3 classical and traditional Ligurian varietal wines : Vermentino, Pigato and the rare red gem Rossese. Notes of fresh oregano, basil and dill are common, as well as that trademark "sapidity" (saltiness) that results from the proximity of the sea and the sea spray in the vineyards.
Wine Specs
Vineyard Designation
Bio Vio
Aging
Drink young but will keep a good 3-5 years.
Fermentation
This classic Vermentino is produced from vines at an average age of 30-40 and is 100% stainless steel, fermented using only native yeasts and organic viticultural practices. Limited amounts are produced each year.
Wine Profile
Vineyard Notes
Farming Standard: biodynamic
Food Pairing Notes
Absolutely stunning with seafood and geared towards that tradition, this varietal in this terroir tends to pick up the classic aromatic herb component that makes Liguria famous in the wine world.