Negroamaro Curti Russi Mocavero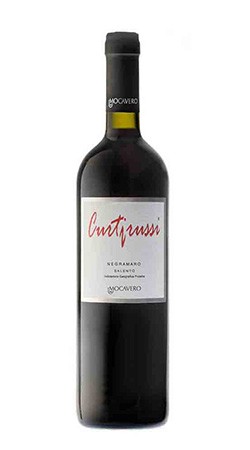 Classic red wine process, with prolonged contact time between marc and must to allow more coloured, aromatic and tannic substance to be extracted and to make sure the wine is well structured for ageing. The marc is then separated from the liquid part (wine must). This is rinsed with wine in stainless steel containers to complete the fermentation proces. In the last stage of fermentation the wine is separated from the sediment and stored in steel containers for the first year. Subsequently it age in oak barrels for six months. Finally it is stabilized, filtered and bottled.
Wine Profile
Food Pairing Notes
Excellent paired with roast meat, wild fowl, spicy dishes and various type of cold meats and salami.